Product Description
Autodesk AutoCAD Electrical 2023

For

Windows

only.
Lifetime activation
You will receive the software Activation file.
For one device.
The 2023 Electrical toolset is included with AutoCAD Electrical
Efficiently create, modify, and document electrical controls systems with an industry-specific toolset for electrical design.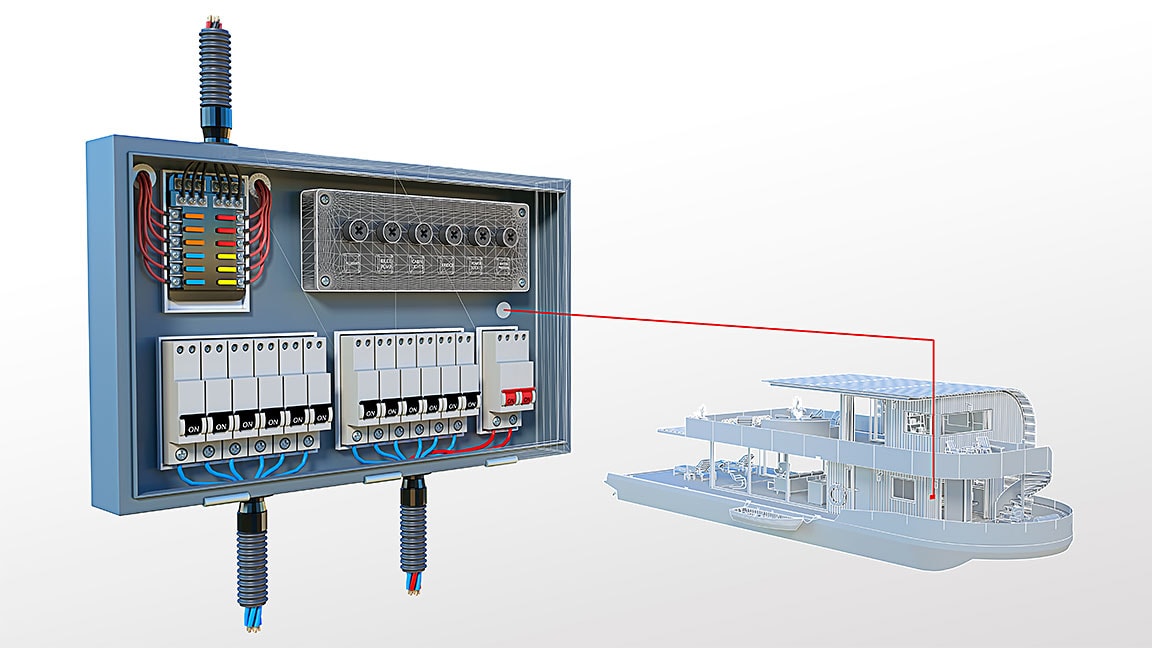 Experience enhanced automation with AutoCAD Electrical 2023
AutoCAD Electrical® 2023 software includes industry-specific toolsets, an improved connected experience across platforms and Autodesk products, and new automations such as Count.
Safely review and add feedback directly to a DWG file without altering the existing drawing.
Automate counting blocks or geometry with the COUNT command.
Send a controlled copy of your drawing to teammates and colleagues to access wherever they are.
Push your CAD drawing sheets as PDFs to Autodesk Docs from AutoCAD.
Pull away drawing windows to display side by side or on multiple monitors, in the same instance of AutoCAD.
Experience faster performance, including when plotting and for 3D graphics.
Compare past and present versions of a drawing and see the evolution of your work. 
Compare two versions of a DWG including from external references (Xrefs).
View and access your blocks content from AutoCAD on desktop or within the AutoCAD web app.
Display all nearby measurements in a drawing simply by hovering your mouse.
2D drafting, drawing, and annotation on AutoCAD Electrical
Create single or multiline text (mtext) as a single text object. Format the text, columns, and boundaries.

Create dimensions automatically. Pass the cursor over selected objects to get a preview before you create it.

Create leaders with a variety of content, including text or blocks. Easily format leader lines and define styles.

Centerlines and center marks

Create and edit centerlines and center marks that automatically move when you move the associated objects easily by AutoCAD Electrical.

Create tables with data and symbols in rows and columns, apply formulas, and link to a Microsoft Excel spreadsheet.

Draw revision clouds around new changes in a drawing to quickly identify your updates.

Save views by name to easily return to a specific view for quick reference or for applying to layout viewports.

Specify the size of your drawing sheet, add a title block, and display multiple views of your model.

Use fields in text objects to display text that can be updated automatically as the field value changes.

Enable simultaneous updates by creating a live link between a Microsoft Excel spreadsheet and a table in your drawing.

Extract information from objects, blocks, and attributes, including drawing information.

Add flexibility and intelligence to your block references, including changing the shape, size, or configuration.

Create and modify objects in circular or rectangular patterns, or along a path.

Apply geometric and dimensional constraints to maintain relationships between drawing geometry.

Remove multiple unneeded objects at once with easy selection and object preview.

AutoCAD Electrical 3D modeling and visualization

Solid, surface, and mesh modeling

Create realistic 3D models of your design using a combination of solid, surface, and mesh modeling tools.

3D navigation (orbit, ViewCube, wheel)

Use 3D viewing and navigation tools to orbit, swivel, walk, and fly around a 3D model to showcase your design.

Apply visual styles to control the display of edges, lighting, and shading of your 3D model.

Create section planes to display cross-sectional views through solids, surfaces, meshes, or regions.

Apply lighting and materials to give your 3D models a realistic appearance and to help communicate your designs by AutoCAD Electrical

Render 3D models online without consuming processing power or disk space on your local computer.

Attach point cloud files acquired by 3D laser scanners or other technologies to use as a starting point for your designs.

Generate 2D drawings including base, projected, section, and detail views from 3D models.