Product Description
Lifetime Activation – Instant Download – For MAC
You will receive a link to download the Software activation
No Extra fees in the future.
90 Days Money back guarantee.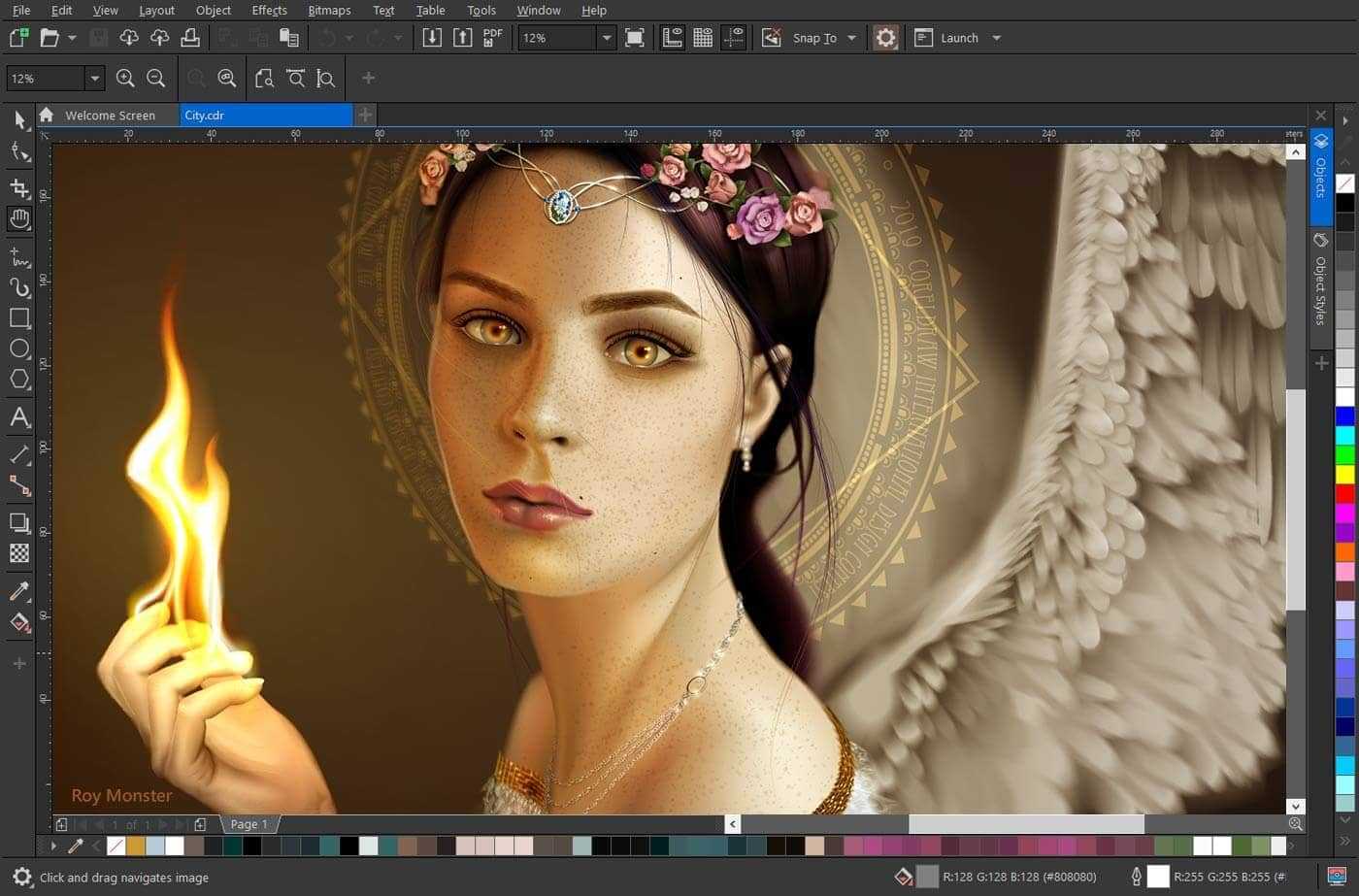 Create with passion. Design with purpose.
Break down creative barriers with CorelDRAW® Graphics Suite 2020. Find all the professional vector illustration, layout, photo editing and typography tools you need to create and complete important design projects, from virtually any device.
Create anything and everything
From manufacturing and engineering, to sign making, marketing, and more, CorelDRAW Graphics Suite is enjoyed by diverse designers, industries, and businesses worldwide.
Apparel & textiles
Whether you're in the business of screen printing, embroidery, direct-to-garment printing or apparel, CorelDRAW Graphics Suite has all the tools you need to produce and output designs for the fashion industry.
Signage & large-format printing
Professionals in the sign and print industry rely on CorelDRAW to create artwork for a variety of print outputs, thanks to a powerful color management engine and superior prepress tools.
Blueprints, maps & schematics
CorelDRAW is a trusted name in engineering, manufacturing and construction firms, with dedicated, precision tools for creating detailed product and parts illustrations, diagrams, schematics, and other intricate visuals.
Branding and marketing
From creative professionals working in advertising and publishing, to small businesses producing in-house marketing materials, CorelDRAW Graphics Suite has the tools to create everything from stand-out brand identity assets to alluring sales tools.
Illustration & fine art
Illustrators and artists alike can combine their classic art practices with CorelDRAW's state-of-the-art vector-illustration technology to create beautiful, sophisticated works of art.
Game-changing collaboration tools
Connect with clients and colleagues on designs like never before. Share your concepts with your reviewers in the Cloud, inviting them to view, annotate, and comment directly on your CorelDRAW design files using CorelDRAW.app. Making design changes couldn't be easier, with feedback from one or many contributors, all in one place—your working file.