Product Description
Adobe Illustrator 2022 For MAC
Lifetime Activation
No extra fees in the future
Digital download & You will receive a link to download the software 
Design starts here.
Drawing is just the beginning of what you can do with Adobe Illustrator 2022 For MAC. Create logos, icons, packaging, web graphics, and so much more.
Create quickly with features powered by Adobe Sensei AI. Recolor artwork with a click, create custom effects, and more.
Illustrator is everywhere.
Desktop. Coffee shop. Mountain top. Now it's easier than ever to work wherever inspiration strikes.
Meet the complete logo design tool.
Create a professional logo design that makes your mark with Adobe Illustrator 2022 For MAC. Packed with the features you need to tackle any new logo you can imagine, this logo maker frees you up to follow your design inspiration.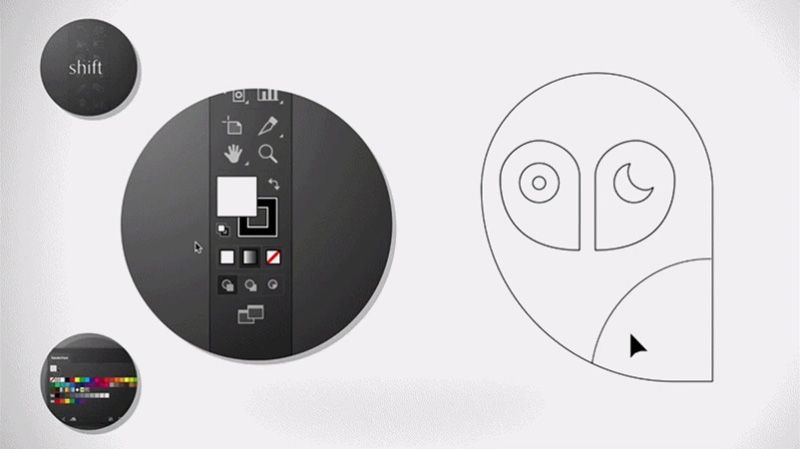 Design the custom logo of your dreams.
Take your logo idea from the cocktail napkin to a business card with the most versatile vector graphics design software on the market. Discover how Illustrator gives you the flexibility and drawing tools to design logos that make an impression.
Shape your logo creation.
Manipulate and combine geometric shapes with precision. Using the Pathfinder and Shapebuilder tools, make a logo that's a unique and memorable part of your brand identity.
Not sure where to begin? Select your perfect logo starting point from a library of fonts — ranging from fun to professional — and then create something entirely your own.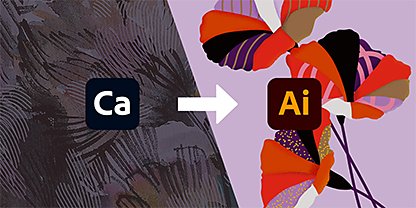 Take your concepts from physical to digital with ease. Scan drawings and sketches using Adobe Capture to kick off your logo design — a feature only available with Illustrator.
No matter the medium, make a logo that pops. Design in Pantone or CMYK, so your color schemes stay true wherever you work, even with complex color separation.
Develop your new favorite font design.
With Adobe Illustrator 2022 For MAC, you can put words that matter in a custom font or typeface that stands out on the page and the screen. Serif or sans serif fonts, handwriting, or tattoos — whatever your typography inspiration — it's time to make your font a reality.
Finding the right words can be hard, and so can finding the right type design. But Illustrator can help you create custom letterforms and fonts that fit your unique layout and design.
Personalize each project.
Help your words stand out with variable fonts from Adobe Originals, available in Illustrator's font menu. Choose an existing font to kick off your design process, then adjust the weight, width, or slant of the type.
Get the exact look you want by drawing freehand in Adobe Illustrator 2022 For MAC or by importing hand lettering or digital art from Adobe Photoshop.
Use Image Trace to transform your imported font sketch into an easily edited vector graphic. Tweak it for legibility and shape each letter to get the unique typographic look you want.
With third-party plug-ins to help you finalize and manage fonts, it's easy to add a new style to your toolbox and apply it to new graphic design projects.
Craft beautiful customized lettering.
Create unique text to add to any project with Adobe Illustrator For MAC. Whether your lettering style is gothic, simple, or fancy, you'll find the right tools to create lettering that makes a statement.
Personalize projects with hand lettering.
Bring stylish lettering to any medium, from tattoo design to branding. Explore the ways Illustrator helps you create lettering designs worth a thousand words.
Scale your custom lettering to any size. Vectorize your art then adjust to the ideal size for your project.
Bring hand-drawn lettering into Illustrator with Image Trace. Then convert and adjust your lettering to fit your creative needs.
Create inspired, high-quality icons.
Lift up your graphic design with memorable and stylish icons. From sketch to implementation, see how you can create communicative vector images for use in icon, web, and logo design.
Everything you need to make your icon designs shine.
Discover how you can craft and refine a set of icons for the web. Quickly build your skills as an icon designer with the endless capabilities of Adobe Illustrator.
Sketch on paper and scan your rough ideas into Adobe Illustrator 2022. Or, sketch on your phone or iPad, then import your outlines.
Create versatile vector shapes with the Ellipse and Rectangle tools. Turn on Smart Guides to help arrange your shapes or smooth out your freehand drawing with the Pen tool.
Create banner designs that stand out on the screen.
Explore the ins and outs of eye-catching web banners and find the tools that make designing them possible.
Get the right graphic design tools for the job.
Craft everything from creative website banners to simple Google display ads with Adobe Illustrator 2022 For MAC. Access all you need to communicate ideas and capture attention online.
Create custom ad designs.
Make banners that pop by adding your own graphics, logo designs, or custom lettering.
The right lettering from Adobe Fonts can make any banner ad rise above the rest.
Create a custom wallpaper design.
Use photos, typography, and vector art to make your own wallpapers with Adobe Illustrator.
Personalize every screen with your own wallpaper.
Add a dash of personality to your desktop by designing custom wallpapers using your own photos and art. Or start creating wallpaper designs and patterns for others to buy or download.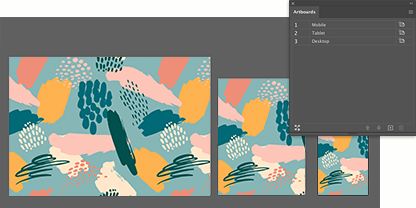 Work fluidly with artboards.
Design wallpapers for every type of screen size — from phones and mobile devices to computer monitors of different aspect ratios — using artboards.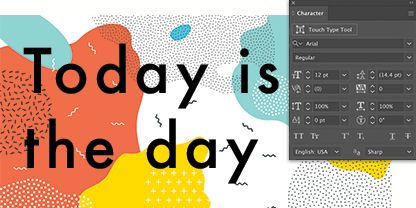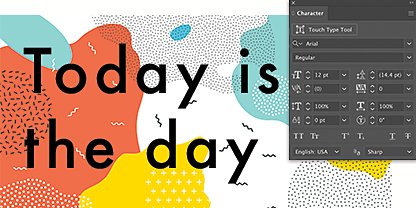 Let your designs speak.
Browse thousands of fonts and add compelling typography to your desktop or phone wallpapers.